As night falls, the country's waterways are illuminated by tiny floats filled with flowers, incense and a candle. This tribute to the Water Goddess takes place on the full moon night of the 11th lunar month.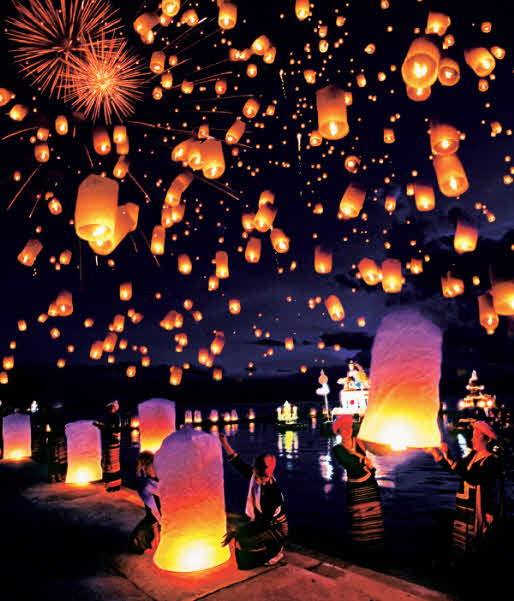 Loi Krathong is a romantic festival, too. Couples go to float their Krathongs together. While you can see – and participate in – this festival all across the country, wherever there's a river, stream or canal, the most unforgettable place to catch it is in the atmospheric ruins of the Sukhothai Historical Park, where it originated many centuries ago.
The festivities prove how important water is in a society with such agrarian roots. During Songkran, the Thai New Year held in mid-April splashes down with water wars on the streets; the ritual bathing of Buddha images; and endearing displays of the young pouring water over the hands of their respected elders.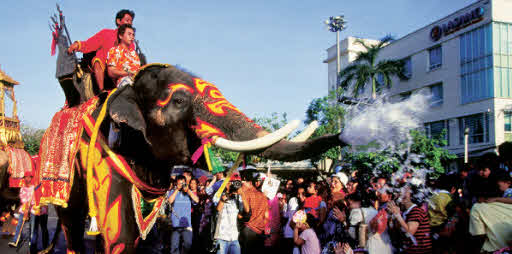 Both of these uniquely colourful festivals show off the spiritual and mirthful sides of the Thai people and will surely deposit some scenes in your memory banks that will not soon be forgotten.