Imagine climbing down a cliff face with a gushing waterfall on both sides of you. That's the thrill of abseiling in Khao Yai National Park, which has been named a UNESCO World Heritage Site for its diverse eco-systems and 800 different species of fauna. The park is also renowned for its waterfalls, ranging from 15 to 50 meters high. Abseiling (or walking backwards) down them is a thrill sport that will make you feel like Spider-man.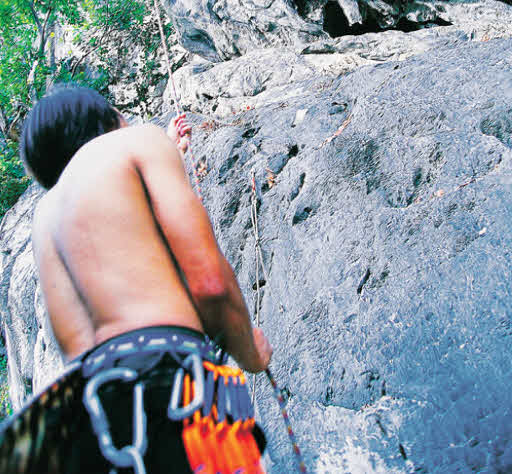 But there are more than just chills and spills to fill out a day in the park. To get to some of the waterfalls requires kayaking across a lake, or trekking through some of the most luscious greenery in the Kingdom. And the jungle is a lair for wild elephant herds, gibbons and hornbills.
Even Spider-man never got this wild.