Some of the world's most bedazzling spots for scuba-diving and snorkelling are in the archipelagos of the Andaman Sea's Similan and Surin Islands. Below the emerald-green and sapphire-blue surface, you'll see manta rays, whale sharks, lionfish, schools of barracuda and around 75 percent of the coralspecies in Thailand. But that's only rippling thesurface, for there's also leatherback turtles, squid,octopus and giant Gorgonian sea fans.
For the upscale option, book a liveaboard (which means you sleep and eat on a boat for several days) from Phuket to explore the Similan Islands and their multitude of dive spots, awash with the colours ofwhat people call the "rainforests of the sea": coral reefs teeming with marine life. You'll sleep in comfort and wake up to smell the salty breeze andthen plunge into the wild blue yonder beneath the waves.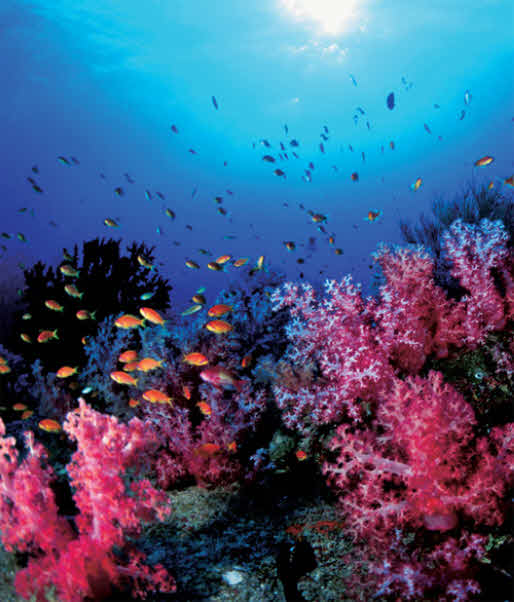 If you're not a diver, don't worry, because you won't be left high and dry. Many snorkellers opt to stay on the Surin Islands in accommodation provided by the National Park service, or put up their own tents. The park also runs its own daily snorkelling trips to some fantastically beautiful reefs. Even if you're not a strong swimmer, they will provide you with a life jacket so you can get into the swim of things.