Now visitors to the capital can time travel back to 15th century Siam through performances of khon (Thai Classical Masked Dance) at the Sala Chalermkrung Royal Theatre (for reservations call 0 2224 4499, or visit www.thaiticketmaster.com), the art-deco venue that was the first air-conditioned cinema in all of Southeast Asia, and hun lakhon lek (Traditional Thai Puppet) at the Joe Louis Puppet Theatre. These exciting shows are packed with traditional Thai music, bedazzling costumes and dancing mermaids. Once performed exclusively for the Royal Court, now visitors can enjoy these regal forms of entertainment.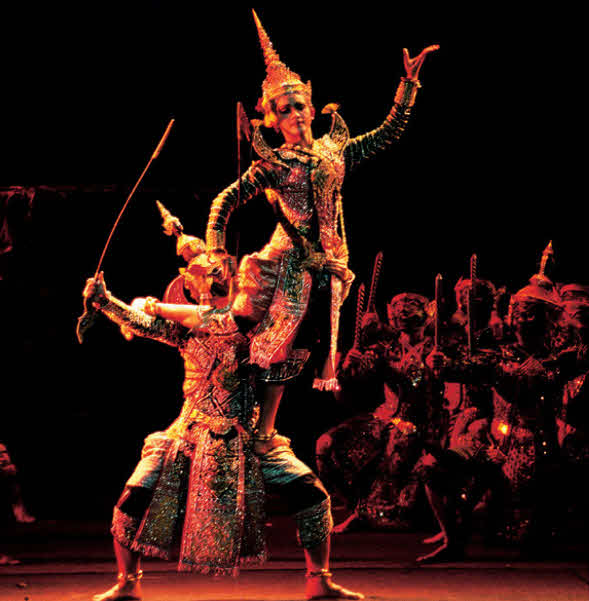 These extravaganzas are based on the mythical Ramayana. At the nucleus of the story is how Hanuman, the white monkey warrior, came to serve the good King Rama, in his quest to defeat the demoniac overlord Thotsakan and his green-masked minions. During performances of Khon at the Sala Chalermkrung Royal Theatre, English subtitles are flashed across a screen above the stage. And before the show even starts, there's a film explaining the significance of certain movements the dancers perform and details about their elaborate masks.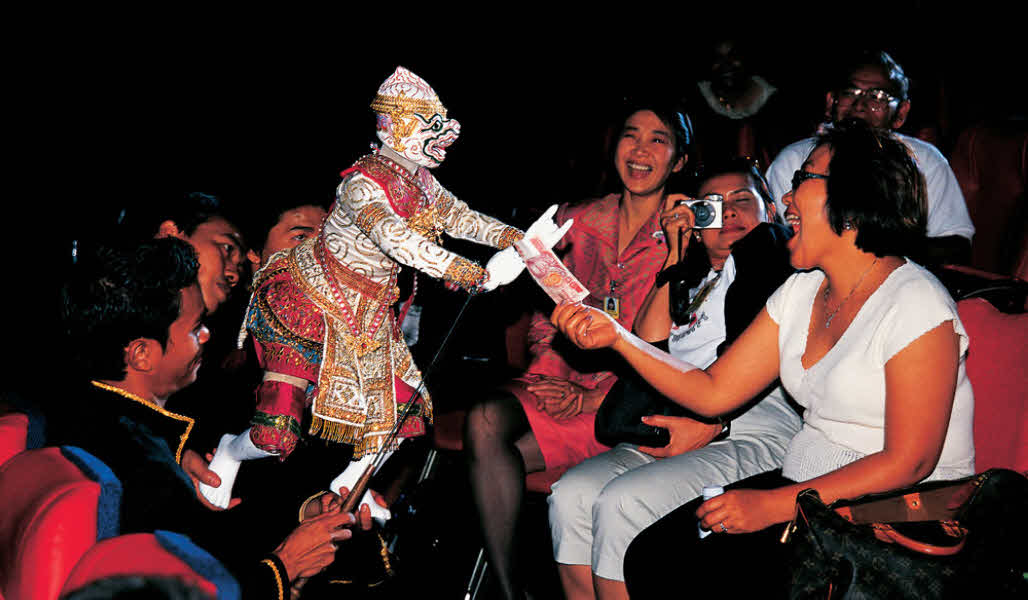 One of the newer venues to add a zesty, cultural dimension to Thailand's nightlife is Siam Niramit (Tel. 0 2649 9222, www.siamniramit.com). They offer a nightly dinner show package that uses hi-tech special FX to spotlight highlight heaven, hell and the enchanted Himapaan Forest, which lies between them. The other two acts of the show give the audience previews of some of the country's most colourful festivals and take them on a whirlwind tour of its four distinct regions.